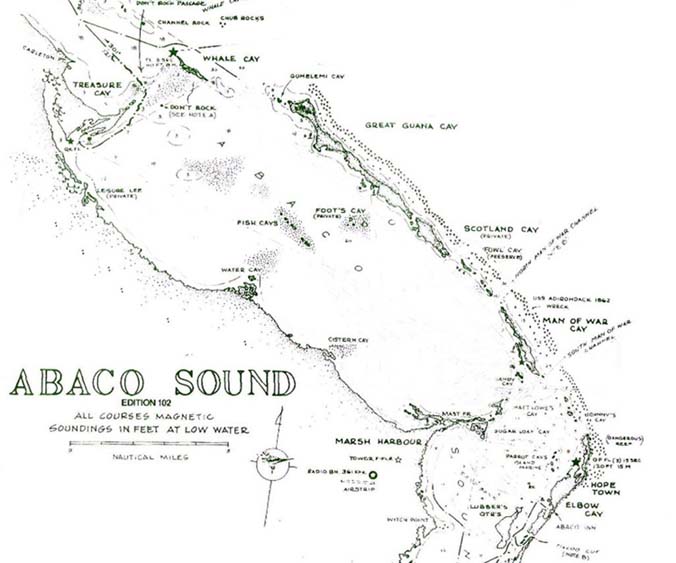 Thanks for your interest in the Sail Training programs we run in the Bahamas for Scouts, Families, Students and Business Professionals.
We're always keen to hear from either sailboat owners who would like to earn charter income from their sailboat being used in our sail training programs or from owners who have a current Captain's License (typically USCG, RYA or similar) and are interested in teaching our crews the basics of sailing while earning a generous charter fee. If you want us to allocate a professional Captain to operate your sailboat then we pay for all maintenance, pay the Captain and pay you a charter fee. If you prefer to operate your own sailboat then we pay for your Bahamian Master's License and a License to Charter a Foreign Owned Pleasure Vessel Commercially. We provide you with a clear appreciation of how our trips are run, notes on the local area, paperwork, shore-based support, all provisioning, best practice in operating your charter, what's expected of you and what you should expect from us and your crew.
Typically, we operate throughout the spring and summer seasons but demand for our trips is increasing from January through August. We need sailboats 42ft in length or longer to take an average crew of 4-5 Scouts and 1-2 Adult Leaders or between 4 and 6 Adults. For our Family trips we insist on smaller crews and most Student and Corporate programs involve day-sailing out of Marsh Harbour. A well-appointed sailboat should not have a draft in excess of 5.5-6ft. Let us know if you have any questions about your sailboat. It's normal for the Crew to sleep on deck each night (as long as the weather is favorable), if not there has to be room for them below deck - this doesn't have to be a bunk for each crewmember in the case of Scout groups but there has to ample space for everyone. Everyone attending our trips is aware that the crew do all the work in order to get the most out of the trip, all cooking and cleanup, head cleaning, anchor watch (if required), recording the weather forecast, and much more. It's normal for each crew to nominate a Crew Chief or Adult Leader to supervise certain duties. In the case of a Scout group they even clean the entire boat prior to departing at the end of the trip.
As long as you are sociable and enjoy teaching other folks what you know about life onboard then we're sure you would find working with a group of Scouts, a family or students/business professionals a real delight! My wife and I always found it a very rewarding way to spend 5-6days and we were always privileged to meet friendly, enthusiastic people on our trips.
Although the charter trips we operate are flexible and day to day route planning and activities are entirely your responsibility, our crews are all very well briefed prior to arrival. In the case of Scout groups, this means they're disciplined, responsible, well behaved and eager to learn while onboard. They appreciate that what 'they get out the trip' is dictated by the effort 'they put in'.
Your general route will take you from Marsh Harbour, in an order and timescale dictated by you, to Guana Cay, Man O' War Cay, Hope Town, possibly down to Sandy Cay or up to Treasure Cay or even down to Tilloo Bank. Each day you will discuss where the crew wishes to go and how/when you will get there. We encourage you to choose to sail whenever conditions are favorable in case you don't get such good conditions later in the trip! We encourage all our Captains to allow the crew a few hours onshore each day to stretch their legs, enjoy some time snorkeling on the reef, pool time or beach walking and buying souvenirs, this allows you (and your wife/partner) some valuable time off while allowing the crew some freedom and opportunity to explore.
We're sure this page will result in you having questions for us so get in touch with us today, we'll be pleased to answer them and provide more information.