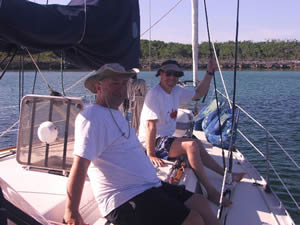 We insist on high standards in terms of leadership criteria and trip requirements. Please review all the pages in our Leaders Information section, particularly the sections on Leadership criteria. There is a checklist to keep you up to date with all paperwork and preparations, we recommend you print this so you can refer to it as you prepare.
We require all crews to have a valid Tour Permit, Medical Insurance Cover (trip insurance is optional) in order to ensure you've taken all the necessary precautions to safeguard your group.
In addition, please make certain you review B.S.A. Leadership guidelines in the 'Youth Protection & Adult Leadership' section in the following URL:
http://www.scouting.org/scoutsource/HealthandSafety/GSS/gss01.aspx
It's important for all crews participating in our Combined Scuba Diving Programs to also review the B.S.A. guidelines on Scuba Diving in the Aquatics Safety section.